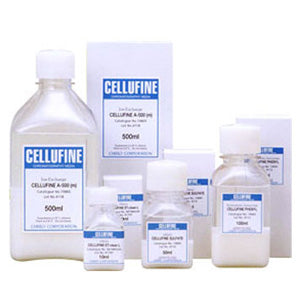 JNC Corporation
Cellufine Max S, Q, CM, DEAE and GS
Product Number
20500-51
Regular price
$211.00
$0.00
Unit price
per
High Flow Rate, High Binding Capacity
Cellufine MAX is the new, high-flow, Cellufine media. JNC's advanced cross-linking technologies have created more robust base beads operable at high flow and pressure. Further, Cellufine MAX ion exchange (IEX) media are made using surface modification techniques that dramatically increase ligand availability, which translates to higher dynamic binding capacities.
Cellufine MAX IEX media are offered in six products, including both anion and cation chemistries.

Cellufine MAX GS has been developed as a new strong cation chromatography media, with optimized ligand density. Cellufine MAX GS shows a superior performance for aggregate removal from therapeutic monoclonal antibody.